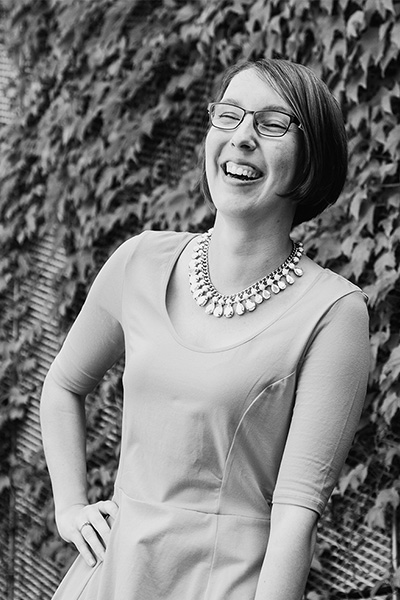 If you're anything like me… you're an ambitious coach and you're here to build yourself a wildly successful business, and also live a life you love to pieces. You've taken courses, you've worked with some clients – and you know this there's more, whether you want to sign on more one on one clients, create passive income products or launch a successful group program. But on the other side, there's the long hours you're putting in every day, and you don't have enough to show for it.
You want your freedom back, but you also want to grow your business like whoa.
Working hard is one thing, but sacrificing your freedom for it stings, because you started your business for the freedom and fulfillment it would bring. Your work with clients is incredibly fulfilling, but as your business is growing, you notice that you are just doing all the work. Working on your business, in your business – you're everywhere but you just can't keep up anymore. Twenty four hours in a day is simply not enough, and you're always hoping for extra days in the week so you can actually enjoy your life.
I know how it feels… because I gave up my freedom to make my business work
As I started and grew my coaching business, I ended up working every weekend. Out of guilt, out of "shoulds", and because I wanted to make my business work. And oh, the 11PM emails to clients. Sent with a lot of love, but driving me to burn out. By 9AM the next morning, I'd be up, creating copy, content, designing my website, setting up landing pages and making sure my social media was up to date. Then I'd be coaching my clients, working on new plans, and I'd be in my inbox all day. Needless to say, there was nothing left of my life. I was running around like a chicken with my head cut off. (my friends and family will tell you that it's true) 
It all changed when I stepped into my CEO shoes.
I see so many coaches who are fantastic at the work they do, but who are afraid to put on their CEO shoes. What I'm saying is that you're working hard to make it work, and that you're sacrificing things that are important to you, like family time, self care and actual time off. It's easy to fall into the trap of "busyness" that gives you little results, and when I decided to be the boss, get supported like a CEO and changed my mindset about my role as both a coach and a CEO, things fell into place. I got my freedom back, I was able to lead, and because of that I took my business and revenue to the next level. And that's what I want for you too.
My mission is to have more coaches own their CEO role so they can massively grow their business + revenue, and get back your freedom by working less hours every week. 
Because this is about your business being able to work for you, not about you being able to work for your business. 
.

Are you ready to be that confident CEO who makes her business work for her?
Are you done with the never-ending hustle and do you want to make running your business easier than ever?
Is leveraging and scaling what you already have so you can increase your revenue and freedom in your business a priority to you?
Wouldn't it be great if you could take an extra day off every week and still have your business and revenue grow?
Do you desire to be supported like a CEO so you can finally be the successful coach who has a business that works even when you're not there 24/7?
Are you ready to break through your glass ceiling, take a leap from your current plateau and do it without burning out?
Let's take your business to the next level. And you too, because you deserve to confidently walk in those CEO shoes and reap the rewards of your work.
 I don't believe in cookie cutters or one size fits all solutions…
So I created a private, high level coaching experience built on four pillars:
The Mindset
(aka creating unwavering certainty in your success)
Create a crystal clear vision to know exactly where you're going, and what you have to do to get there so you can grow your business with ease
Uncover your guiding values so you know what is most important and can make decisions without worrying for days and doubting yourself
Create your unique leadership style so you can lead your business and life like a CEO and grow your business with ease
Master your mindset and ditch the worry so you'll never have to doubt yourself, your skills or your inevitable success so you create it, no matter what
Charge more for your services without batting an eye and make more money doing what you love while feeling great about it
Be the unwavering coach that takes her business to the next level over and over again so your growth is exponentially, and your business has a bright future ahead
The Smarts
(aka the nuts and bolts with heart)
Create a roadmap for your business and revenue growth so you always know what to do and effortlessly become efficient and effective
Learn how to set up your business structures so your business works without you having to be there 24/7
Get smart about your business in a way that is right for you, and have systems in place that support you so your business is working for you
Create content for your ideal clients so they will come to you and happily refer you and you can book out your programs
Learn how you can shift your sales experience so it becomes smart and soulful and you can sign on more clients and sell out your programs
Create an accountability system so you consistently actually crush your big goals with ease while it's actually fun
Grow your revenue and freedom through smart strategies that don't take hours every day so you get back hours every week to spend with your family and friends (or watching Netflix)
The Balance
(aka no burn-outs allowed here)
Create a business and a life without burning out, or working 18 hour workdays
Find time for self-care in the midst of running a successful business (and learn how that will make you more money)
Develop a smart strategy for your to-dos in your business so you can say buh-bye to your never-ending to-do list
Find focus on demand, so you can take off an extra day every week
Discover how leveraging and scaling can give you back precious hours, days and weeks to spend with loved ones
Learn how to create boundaries and manage client expectations so you no longer have to answer calls or emails from clients outside your office hours
Create an intentional schedule that will support you in finding and keeping your work-life balance
The Systems
(aka the smart stuff that will help you take your business to the next level)
Leverage your leadership so you can stand out from the crowd and become the expert everybody wants to work with
Take your gazillion brilliant ideas and turn them into money-making passive income products and adored and sold out group programs
Automate (parts of) your business so you save boatloads of time and know that things work even when you're not there
Have systems in place that do the work for you without having to hire someone
Up your visibility without spending hours and hours on Facebook every day
Learn how and what to delegate so you're prepared to hand off tasks and be the CEO who runs the show
Hire support to lighten your workload so you can focus on growing your business and serving your clients
Find time to take on more one on one clients and book out your business without the hustle
Learn how to repurpose and leverage your content to grow your list and your revenue
These topics are simply an example of the things we could work on together, the program will be tailored to your journey!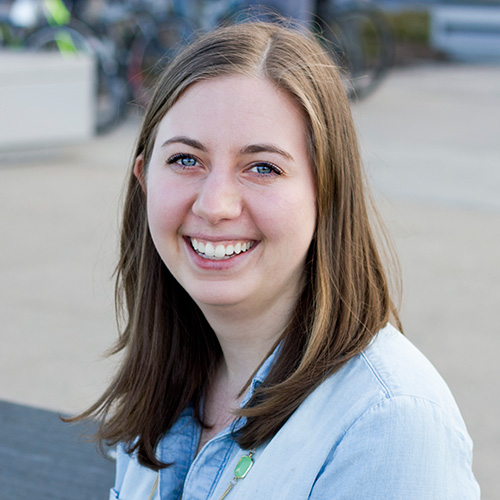 "
"I booked two clients in two weeks!"
Before I started working with Lisette I was lost, confused, unsure and not confident in my skills, abilities and path for myself. I was worried that investing in coaching wouldn't be worth the investment, and also that I should be investing my money elsewhere (like photos, copywriting, software, courses etc.)
While working with Lisette I booked two clients in two weeks! I was able to clarify my services, offerings, and ideal clients. And I created confidence knowing I'm on the right path, I'm doing what I was made to do, and everything will work out. I also love that you gave advice from your personal experience when I needed it, and weren't afraid to call me out too. I would recommend Lisette to any other online entrepreneur who is looking for a coach, Lisette was so easy to work with!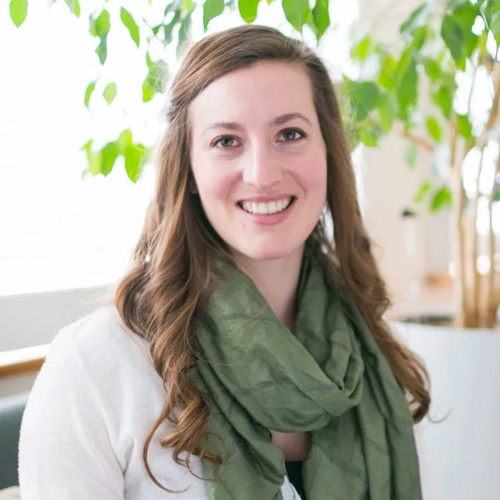 "
The belief and power that will change my business and my life
"Lisette didn't waste any time before diving into what was seriously holding me back in my business! She did it from such a safe and liberating place where I felt truly cared for and supported but more importantly -- empowered about my business. In less time than I ever expected I got clear about exactly where I was, why I wasn't where I wanted to be (yet!), and what I needed to make happen in order to fly. The best part was that Lisette coached in such a way that I'll never lose sight of the transformation I had, so I never stop flying! Thank you Lisette, for the belief and power that will change my business and my life!"
Are you more than ready to create your success story?
This private coaching program is a good fit for:
Coaches and other service based entrepreneurs who have been in business for a while, who have worked with their first clients, but who still haven't achieved the level of success where they know that their business could run and make money without their 24/7 presence and involvement.
Coaches and other service based entrepreneurs who have reached the point that they are completely booked out, who want to take on more clients but simply don't have time, or who want to take their smarts and create other ways to increase their revenue and grow their business in a way that feels completely right.
---
My clients have…
– Booked out their one on one practice
– Left their jobs to take their business full time
– Signed on two clients in two weeks
– Spoken on TEDx and other international stages
– Booked 10 discovery calls in one week
– Launched and sold out group programs
– Created evergreen passive income products
– Confidently stepped into their CEO shoes to lead their business
…and so much more!
Will you be next?
---
Private coaching with Lisette is tailored coaching for the coach, consultant or service based entrepreneur who is serious about getting to her business to the next level.
Your private coaching experience consists of:
Four months of biweekly high level private coaching (8 sessions)
Four months of optional biweekly private office hours for laser coaching between sessions
Four months of unlimited email support between sessions
A deep-dive kickstart module to set yourself up for success
Tools and resources specifically selected for you during the coaching
Your investment: €5000 
(Or four monthly payments of €1350)
Are you ready to create your success story as a coach or consultant? To see if we're a good fit, apply for a discovery session now!
Apply for your complementary discovery session