Collaborate with Lisette
Curious about how we can collaborate? You can read all you need to know here![su_row] [su_column size="2/3″ center="yes"]

Who is Lisette?
Lisette van der Valk is a leadership and success coach for ambitious entrepreneurs  who want to lead a profitable and meaningful business. She helps clients grow themselves and their business beyond the beginning stages by mastering their mindset, skillset and toolset. Through her coaching, Lisette helps her clients make more than enough money and time for the things that really matter.[/su_column]
---
Who I serve

[su_row][su_column] Female Digital Service-based Entrepreneur
These amazing ladies run a business that means the world to them, as they are looking to impact other people through their ideas and skillset. They have been in business for 1-3 years and have experienced a certain level of success, and know that they are able to make money. They find themselves struggling with hitting their "next level" – which is often making more money consistently, freeing up more time from their business or figuring out where to go next. They know they could get where they want to go by themselves, but know they don't want to wait that long to create the results they want to see, so they invest to get the help they need.
Think: Coaches, Consultants, Strategists, Developers, Social Media Managers, Online Business Managers, Photographers, Copywriters, etc.
[/su_column][su_column](Co)-Founders
These entrepreneurs know what they are doing, they know what it means to put their head down to create something that works. They had a brilliant idea that worked, but were never prepared to lead a business. Managing employees, pitching a product or service, managing stakeholders – it's all part of the game that they need to master. Finding time in their day to do anything non-business related also seems tough, and they know that they need this thing called "work-life balance" in order to keep everything afloat. They know things are working, but also know things could be better. They invest in coaching for the unbiased support and insights that help them excel in their role.
Think: Tech start/scale up founders, Design agency founders, VA Agency founders, Development agency founders, etc
[/su_column][/su_row]
---
[su_row] [su_column center="yes"]
How I work with my clients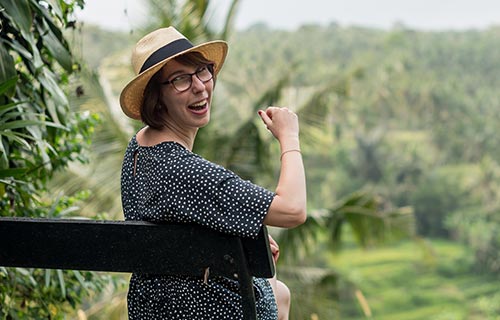 I work with my clients privately in a Partnership that lasts 6 months. During that time we cover topics like:
Auditing their business and creating a powerful vision

Planning (and executing) for growth and success

Money mindset and management

Confidently selling + pitching

Breaking old habits and creating new routines

Strategic decision making for life and business
The process is tailored to each client individually. The investment for The Partnership is €6000[/su_column][/su_row]
---
Signature talks/topics
[su_row][su_column] Signature talk:
Minding Your Mindset in Business
– What most entrepreneurs do that stops their business from growing exponentially
– The one thing you need to master before "getting back to business"
– What most entrepreneurs forget when it comes to being the boss in business that is essential for success
– How to create the shift for more meaning AND profit  in business
[/su_column][su_column]Signature resource:
The One Minute Mindset Method
Five simple steps to work through in under a minute that will help you move forward in with any challenge you're facing.
[/su_column][/su_row]

---
How I can provide value for your community:
Live training via facebook, instagram, or webinar
Guest Expert Training in Courses, Communities or Memberships
Interview on your podcast
Speak at your summit or in person event
---
How you can get in front of my audience
Guest Expert Training in my programs
Interview on my podcast, the More Than Enough podcast
Co-hosted training, webinar, etc
---
Want to collaborate? Get in touch to see if we would be a good fit!